Entertainer Art Harriman Oct. 11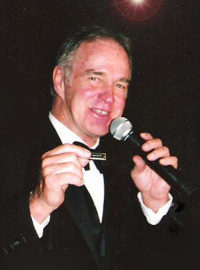 Art Harriman has been entertaining audiences since the age of six when he sang, danced and played harmonica in his grandmother's restaurant. Over the years, he's continued his knack for performing by adding drums, guitar and other percussion instruments to create his Six-Piece One Man Fundance Band routine.
Intertwined with musical performances are Harriman's personal celebrity stories, including movie appearances with Elvis, Lana Turner and Hank Williams, Jr.; television appearances on "Hee Haw" and six years on the Children's Miracle Network Telethon with Bob Hope and Johnny Cash among others.
Come enjoy an evening of music and tales from Harriman's career Wednesday, Oct. 11 at 6:30 p.m. in Taylor Community's Woodside Building. The event is free and open to the public.
Posted in: Events, News
---