TED Talk: The Wild Life – Animals and Us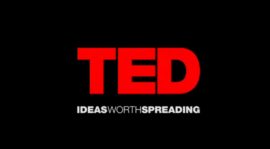 If you are an animal lover, you won't want to miss the next TED Talk scheduled for Wednesday, Nov. 29 at 2 p.m. in Taylor Community's Woodside Theatre. This free event is open to the public.
The theme of this program is The Wild Life – Animals and Us; Connecting Us to Them; Underwater Astonishments and Coolest Animals You Knew Nothing About.
TED began in 1984 as a conference where Technology, Entertainment and Design converged, and today covers almost all topics, from science to business to global issues. On TED.com, they are building a clearinghouse of free knowledge from the world's most inspired thinkers and a community of curious souls to engage with ideas and each other.
Posted in: Events, News
---