Author David Brody at Feb. 20 Putnam Fund Event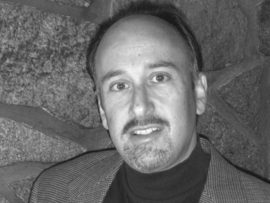 Author David Brody – attorney turned fiction writer – and author of nine novels, will discuss his research about "Brendan the Navigator's" voyage from Ireland to America in the 6th Century. This free event, sponsored by the Laconia Putnam Fund, is Wednesday, Feb. 20 at 6:30 p.m. in Taylor Community's Woodside Building.
A graduate of Tufts University and Georgetown Law School, Brody is a former Director of the New England Antiquities Research Association (NEARA) and an avid researcher in the subject of pre-Columbian exploration of America.
He has frequently appeared as a guest expert on documentaries airing on PBS, the History Channel, Travel Channel and Discovery Channel. He resides in Westford, Massachusetts with his wife and two daughters.
Utilizing monies from the Perley and Ellen Putnam Free Lecture fund, the Laconia Putnam Fund creates a schedule of events and brings free entertainment to the residents of Laconia.
Posted in: Events, News
---