Backpacking the National Parks with David Connor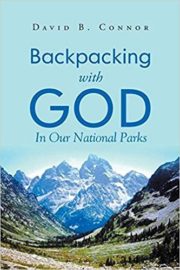 After 34 years of backpacking and hiking; after logging thousands of miles on back-country trails throughout major national parks of the western U.S., Canada and Alaska, David Connor is constantly asked, "Where is your favorite spot? Which is the best of the best?"
He says this is a tough question. "How do you compare a canyon with a mountain; a waterfall with a glacier; the continental divide with a valley?
When pressed to choose, "The view of the Grand Tetons as seen from the north fork of Cascade Canyon in Grand Teton National Park is hard to beat," he said.
Come listen as Connor shares his backpacking story, Wednesday, April 3 at 6:30 p.m. in Taylor Community's Woodside Building. This free event is open to the public.
Posted in: Events, News
---