From Classical to Jazz and Blues, July 5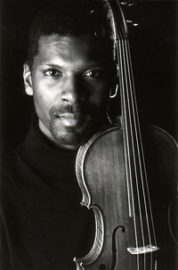 Violinist and Conductor Amadi Azikiwes, along with Pianist and Pedagogue Debby Azikiwes, perform at Taylor Community's Woodside Building, Wednesday, July 5 at 6:30 p.m. The event is free and open to the public.
Selections will include classical pieces from Bach to Paganini and Bright Sheng to Chen Yi and jazz and blues compositions from David Baker to Jessie Montgomery.
Posted in: Events, News
---