Concert with Pianist Heather Pierson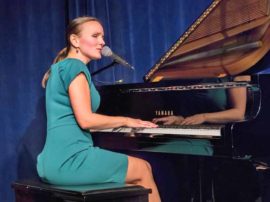 Heather Pierson is an award-winning, multi-instrumentalist, singer/songwriter. From New Orleans Jazz and blues, to rousing Americana and poignant folk narratives, Heather's live performances move seamlessly and effortlessly from one style to the next. A growing catalog of wildly divergent CD releases reflects her boundless creativity.
Join us Monday, April 8 at 6:30 in Taylor Community's Woodside Building for Heather's virtuosity at the piano, her bell tone vocals and her quiet, yet engaging, stage presence. This event is free and open to the public.
Posted in: Events, News
---