Free Presentation on Estate Planning Jan. 18
Come get the facts on Estate Law in an informative presentation by Dorcas Gordon and Rod Dyer of Westcott Law, scheduled for Wednesday, Jan. 18 at 2 p.m. in Taylor Community's Woodside Building. The event is free and open to the public.
The presentation will focus on estate planning documents that all individuals should have in place, including Revocable Trusts, Last Wills and Testaments, Durable Powers of Attorney for financial matters and Durable Powers of Attorney for Healthcare and Living Will Declarations. The pair will discuss how correct use of these documents can avoid probate and guardianship proceedings, and highlight recent changes in the law which may make it necessary for individuals to update their current documents. Questions from the audience will be welcome.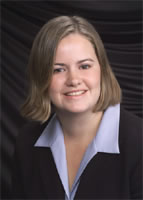 A native of the Lakes Region, Gordon joined the Wescott Law office in 2003. She earned her Bachelor's Degree in English from Boston College and her Juris Doctor Degree from the University of Connecticut School of Law. Gordon is a member of the New Hampshire Bar Association and served as Belknap County's elected representative to the organization's Board of Bar Governors from 2005-2010. She maintains a general practice, but primarily assists clients in the areas of estate planning, probate, real estate and civil litigation.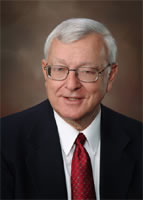 Dyer earned his BA from the University of New Hampshire and his JD from Boston University. He served two terms as Mayor of Laconia and also served as Chair of the Laconia School Board. He is a co-founder of the Lakes Region Business Group and of Lakes Region Community Health and Hospice. Dyer is a member of the Belknap County Bar Association (Past President 1977-1979), and the New Hampshire Bar Association.
He's played a major role in real estate and condominium development in central New Hampshire for more than 30 years. His experience includes all types of residential and commercial development; zoning and planning; condominiums; shopping centers; business and corporate representation and commercial transactions. Dyer also assists clients with Estate Planning and Probate Administration.
Taylor Community is a not-for-profit Continuing Care Retirement Community whose mission is to provide the highest quality retirement living options to support the independence, health and dignity of community residents.
Posted in: Events, News
---