Monument Men, Part III: Lincoln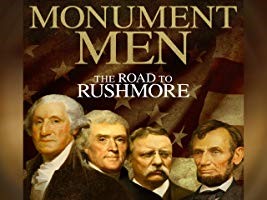 Witness the rich and tumultuous history behind our nation's Shrine of Democracy in this stunning new documentary series. Chip into the history of the men whose faces are sculptured and the men who sculpted them in this seven-part chronicle containing detailed biographies and virtual tours of Rushmore and the Crazy Horse Memorial.
Wednesday, March 27 at 2 p.m. in Taylor Community's Woodside Theater, we highlight Abraham Lincoln. This free event is open to the public, but reservations are required by calling Brenda at 366-1226.
A champion of the American Union in its darkest hour, Lincoln's unbreakable faith in the U.S. and his role in ending slavery earn him a place on Mount Rushmore.
Posted in: Events, News
---