Shakespeare & Language that Shaped World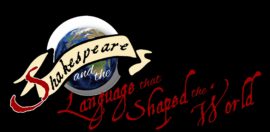 Advice to the Players is proud to present Shakespeare & the Language that Shaped the World, by Kevin G. Coleman, Wednesday, July 17 at 2 p.m. in Taylor Community's Woodside Building. this free event is open to the public.
The play is a whirlwind tour through the life, times and works of William Shakespeare, led by nine actors equipped with 10 stools, a couple of broadswords, a bit of historical information and scenes from many of his greatest plays.
Kevin G. Coleman, Director of Education at Shakespeare & Company, created this energetic, fast-paced peek into Shakespeare's world and Elizabethan life. It is is fun, accessible introduction to Shakespeare, with enough depth to please those who have already studied his works.
Advice to the Players is a unique company of theater professional, enthusiastic community members and energetic teens, that has been performing Shakespeare and offering workshops throughout the Lakes Region since 1999.
Posted in: Events, News
---