Stephanie Jenkins & Justin McCarthy
Join Taylor Community Monday, Aug. 5 at 6:30 p.m. for a musical performance featuring Stephanie Jenkins on Clarinet and Justin McCarthy on piano. This free event is open to all. Music will include selections from Robert Muszynski's "Time Pieces," as well as tunes from Camille Saint-Saens, Niels Gade and Broadway.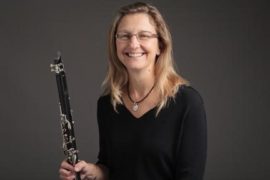 Jenkins received a B.M. in Music Education from the Crane School of Music in Potsdam, NY and an M.M. in Clarinet Performance from Michigan State University, where she studied under Elsa Verdehr. She performs with Infinities Chamber Ensemble, which is on the Massachusetts Young Audiences roster. Stephanie has performed with many New England choruses and orchestras, including Great Waters Music Festival, Symphony by the Sea, and Green Mountain Opera Festival. She currently teaches applied clarinet and Clarinet Choir at Keene State College, and is also on the faculties of St. Paul's School and the SYMS program at UNH.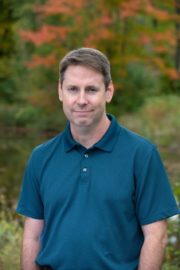 McCarthy received a Bachelor of Music degree in Piano Performance and Composition from Rice University in 1996, concurrent with a Master of Music degree in Composition, Doctor of Music degree from Boston University in 2000. He serves as a collaborative pianist for the Department of Music and Theatre & Dance at Plymouth State University. He has given recitals in Houston, Dallas, New York, Boston, Ireland, the Czech Republic, and the Philippines. He currently serves as organist and directs the contemporary ensemble at St. Elizabeth Seton Parish in Bedford, NH.
Posted in: Events, News
---