Taylor adds to leadership team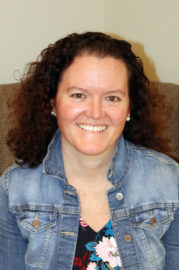 Gretchen Gandini joins Taylor Community as Director of Development and Community Outreach.
 Gandini is a graduate of Holy Cross College, Worcester, MA, with a BA in English. She served as part-time executive director of the WOW Trail for the past five years, and holds a seat on the Gilford School Board.
 "We're pleased to welcome Gretchen to our leadership team," said Michael Flaherty, Taylor President/CEO. "Things have never been better at Taylor and this is the perfect time to bring someone with Gretchen's skills, talent, knowledge and association with the local community on board."
 Gandini said she's thrilled to have joined Taylor's team. "This is a special place, filled with exceptional people – both staff and residents. From the moment I stepped on campus, I have been overwhelmed by the friendliness of the people.
 "I look forward to working with residents and staff to further enhance the vibrancy and quality of offerings at Taylor," she said. "Even more, I look forward to building additional partnerships between Taylor, the city of Laconia and the greater Lakes Region."
 Gandini, her husband and two sons reside in Gilford.
Posted in: News
---