TED Talks by Children, Aug. 28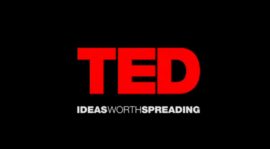 Think you can't teach an old dog new tricks? Watch these youngster step on stage and tell adults how they should really behave!
This video presentation is free, open to the public, and will be held at Taylor's Woodside Theater, Tuesday, Aug. 28 at 1 p.m.
TED – Technology, Entertainment, Design – is a media organization which posts talks online for free distribution, under the slogan "ideas worth spreading."
Posted in: Events, News
---