The Islands of Winni and Squam Lakes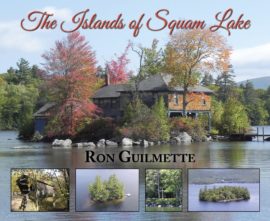 Lakes Winnipesaukee and Squam have been New Hampshire tourist destinations for more than a century. Wolfeboro became the "Oldest Summer Resort in America," when Colonial Gov. John Wentworth established a summer home there in 1770.
Islands are places of discovery, mystery, isolation and adventure. The Native American name Winnipesaukee means "Smile of the Great Spirit," or "Beautiful Water in a High Place," depending on whose translation you use. Squam Lake was made popular as the filming location for the movie "On Golden Pond" in 1981. Native Americans called it Keeseenunknipee, meaning "the Goose Lake in the Highlands." By the early 19th century, it was given another Abenaki name – Asquam, meaning water, which was later shortened to Squam.
Join us Wednesday, Nov. 13 at 6:30 p.m. in Taylor Community's Woodside Building as Author Ron Guilmette shares the amazing stories of these two beautiful lakes.
Posted in: Events, News
---