The Road to Mount Rushmore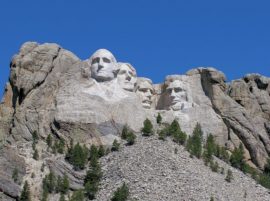 "The Making of Mount Rushmore (IV)." The planning and construction of Mount Rushmore took nearly two decades. In this episode, meet the minds and sculptors behind one of America's most iconic landmarks.
"Mount Rushmore National Memorial (VII)." A beautiful national park surrounds this landmark. Explore the landscape, the caves and the vantages of Mount Rushmore National Memorial.
These two films will be shown Wednesday, June 26 beginning at 2 p.m. in Taylor Community's Woodside Theater. Free and open to the public.
Posted in: Events, News
---