Upcoming Health and Fitness Events at Taylor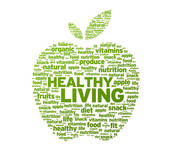 Golf Conditioning Demonstration Class
Golf is more physically demanding than many people imagine. It requires not only flexibility and strength but also good muscle balance and postural stability.  Before the links open this spring, treat yourself to a golf-conditioning program to enhance your performance and prevent injury. 
You can learn simple exercises to increase strength, endurance and motor control in vulnerable areas of your body, such as knees, hips and lower back. Lena Nirk, Golf Conditioning Specialist from Georgetown University, will hold a class March 14 at 2 p.m. at Taylor Community's Woodside Fitness Center. This free class is open to the public, but reservations are required. Please call Tammy at 366-1405 to reserve your space or for more information.
 Water Babies and Grandbabies Lessons
Martha McIntire will teach a six-week Water Babies and Grandbabies Class at Taylor Community's Woodside Pool & Fitness Center for children 6-18 months of age. Lessons begin March 18 and include two timeslots: 10:30 and 11 a.m. The cost is $60. Parents and/or grandparents must accompany children. Water Diapers are mandatory. To reserve your spot, or for more information, call Tammy at 366-1405. Space will be limited. Join the fun with your child in a therapeutic pool that makes everyone happy.
 What You Eat Affects Your Brain
Learn more about how what you eat affects your brain at Taylor Community's Woodside Theater, Wednesday, March 22 at 2 p.m. The program is free and open to the public. The event begins with a TED Talk video: "The Brain in Your Gut," by Heribert Watzke. TED stands for Technology, Entertainment and Design. TED is a nonpartisan nonprofit devoted to spreading information and ideas from expert speakers on a myriad of subjects.
Following the video, guest speaker Kelly Lang, the owner of Green Life Wellness, will share the connection between your brain and the food you eat.
Taylor Community is a not-for-profit Continuing Care Retirement Community whose mission is to provide the highest quality of retirement living options to support the independence, health and dignity of community residents. For more information, visit www.taylorcommunity.org.
Posted in: Events, News
---