Learn How to Have a Happier Life in this May 17 Workshop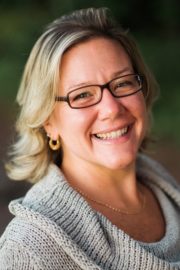 Laconia Native Emily Clement says Life Coaching is an extension of her personality. Though she has always believed in positive psychology and human potential, life coaching became her business in 2014.
Everyone deserves to be happy – to be comfortable and confident in his or her own skin while living a life he or she loves. During a dynamic and fun workshop set for Wednesday, May 17 at 2 p.m. in Taylor Community's Woodside Building, attendees will have an opportunity to define and design their dreams. The event is free and open to the public.
Workshop attendees will get clear and specific about what it is they desire. Making changes in your life begins with your thinking.  "Sometimes we dwell in the problem, and you know what that creates – more problems!" stated Clement. "Once you shift toward the solution you'll recognize unlimited creativity and abundance." Past participants have called this "the most transformative hour of my life!"
Posted in: Events, News
---